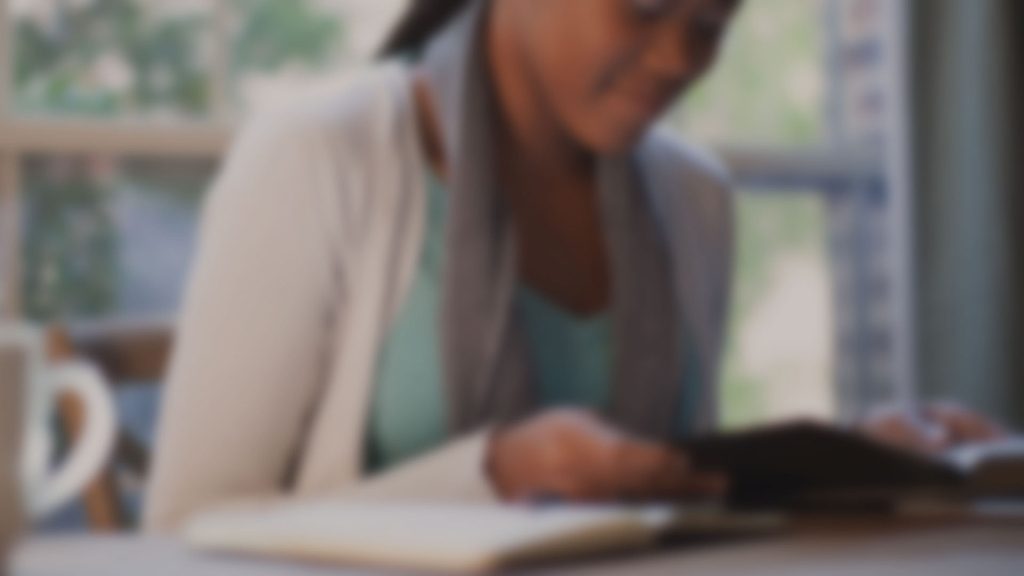 Respond to Sunday, March 31, 2019
"Present Posture, Not Past Decisions" | 1 John 3:4-15
Truth: We find assurance of salvation in a present posture not a past decision. Not only is assurance of salvation important for peace of mind, it is vital for your spiritual growth. We grow spiritually only when we abide in the love of God. God does not pursue our growth through insecurity and doubt. Don't look to the past to know if you've been converted, look at your life today.
Response: We often look to a past decision in order to find assurance that we know God today, "Well, twenty years ago, I prayed a prayer and walked an aisle." Instead of addressing the evidence, or lack thereof, seen in our lives today we look to yesterday. If someone were to ask you, "How do you know that you are a Christian?" how would you respond?
Truth: The presence of faith and repentance provides assurance. Conversion creates a new heart that responds with faith and repentance initially, and a heart that continues to respond with faith and repentance. The presence of sin in your life should not cause you to question your salvation. Rather, it is our response to sin that provides evidence of salvation. True believers cannot continue in unrepentant sin.
Response: In thinking of the presence of faith and repentance in your life, consider the following questions: Do you have a deep awareness of your sin against the Word and love of God? Do you despise the world and its ways? Do you habitually do what is right more and sin less? Do you live in conscious obedience to the Word of God?
Truth: The presence of love for God and people provides assurance. Out of a love for God flows a love for all people, specifically a love for the people of God. Real Christians may be un-loving at times. But just like there should be a pattern of repentance from a true believer, there should be a pattern of love from those born of God.
Response: Do you love God and desire to serve Him? Do you love the people of God? Do you love the outcast and the poor? Examine your present posture. Do you see faith? Do you see repentance? Do you see love? If not, repent and believe. How do you know you will be given entrance into heaven? The answer reveals a great deal about your understanding of the gospel.
Family Response
Truth:  Assurance comes through the evidence of life, and Gospel-life breathes faith and repentance; Gospel-living acts with love for God and people.  Our actions don't earn our salvation, but our salvation is declared through our actions, attitudes, and words.
Response:  I love the heartbeat and truth of Pastor Rickey's message.  It brings clarity and freedom to Christian parents everywhere.  It clarifies what we're looking for in the children we're rearing toward the Gospel.  Yes, the recitation of biblical truths by our children is good, and the theological protection and guidance that provides is critical.  However, we're doing more than listening for the use of some key words. We're looking for life that testifies to the presence of Jesus Christ.  And this is what brings great freedom! I don't have to worry about missing "the moment" because a life of faith and repentance isn't revealed in a single moment—it's displayed in a lasting pattern of moments.  As a parent, I'm free to observe and affirm the work of the Holy Spirit as it is evidenced over time in the life of my child.
Response:  This kind of evidenced assurance is also very powerful for your children as they grow in discipleship.  As they wrestle with faith and sanctification, you have a storehouse of faith stories to assure them with not just a single moment in time.

Prepare for Sunday, April 7, 2019
Pray for the Church
Leaders in worship: Pastor Rickey Primrose, Brandon Ramey & the Worship Music Ministry.
God will meet with us through His word and by His Spirit, lead us to worship Christ and grow in Christ-likeness.
God will help us to be a church of zeal and hope, passionate about ministry and confident in His promises.
God will make us more passionate about and obedient to His mission of leading people to trust and follow Christ
Prepare for the Message
Remember to Dress Up | Matthew 22:1-14 | 

Pastor Enoch Chan
This Sunday our Family Pastor for Students, Enoch Chan, will bring us a message titled, "Remember to Dress Up," from Matthew 22:1-14. Take time this week to read through this text of the parable of the wedding feast. Consider the following questions as you read. Who was with Jesus as he told this parable? How does knowing the identity of "them" (verse 1) impact our understanding? Read Matthew 21:45-46, the verses preceding. What's the connection between this parable and the report that the Pharisees were looking for a way to arrest Jesus? What's your reaction to the parable's narrative on first reading it? Does it make sense to you? Does it draw you in? Are there parts that surprise you? Jesus begins by likening Heaven to a wedding banquet. What does that tell us about the Kingdom of Heaven?
Music for Sunday
Every Praise
by John David Bratton and Hezekiah Walker
There Are None
by Prayertime Band of MacArthur Blvd. Baptist Church
He Must Be Everything