The Directional Pastors present
Mike Gibbons
as a Directional Pastor candidate.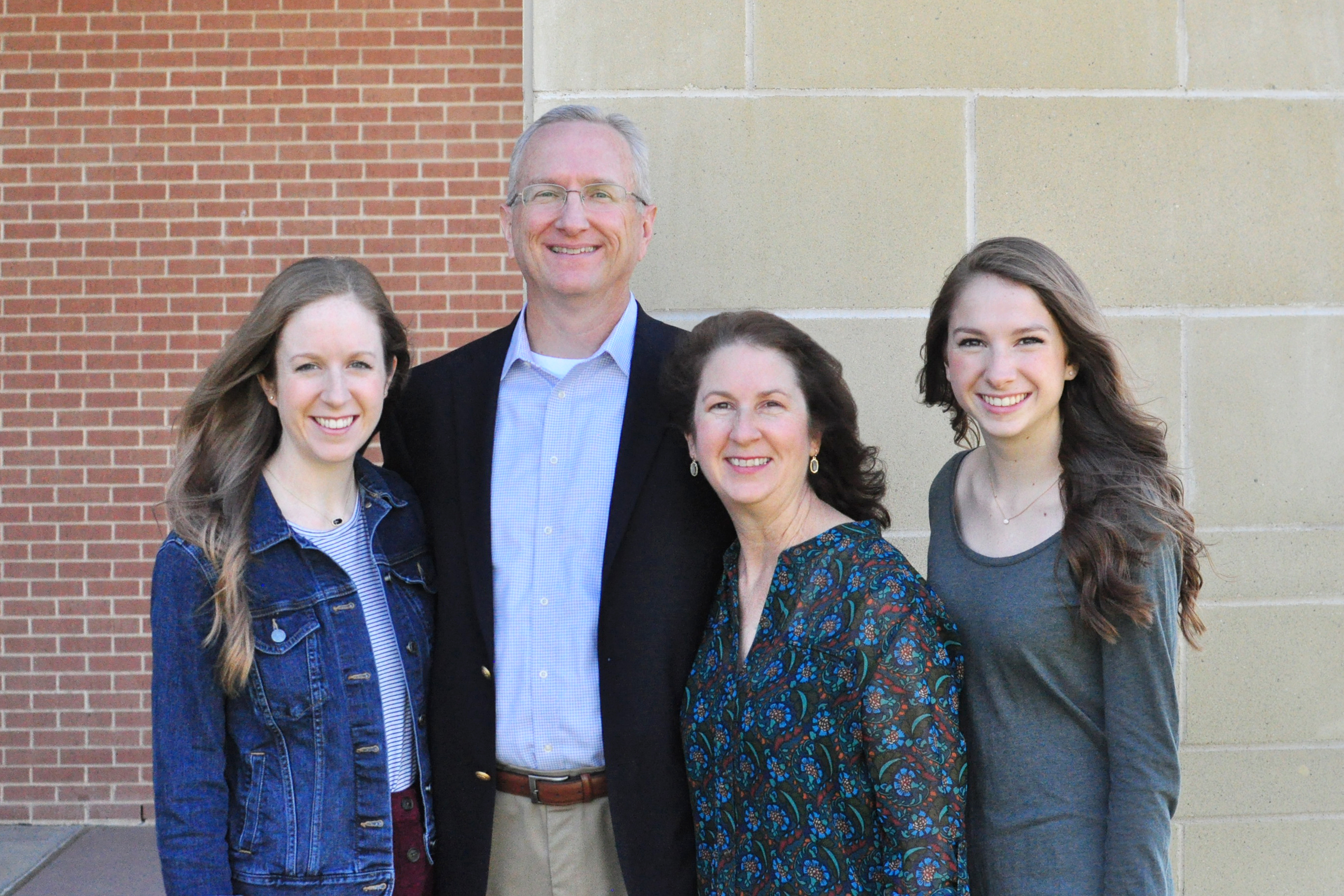 MIKE GIBBONS
Mike is married to Laura and they have two daughters, Caroline (23) and Sarah (21). Mike and Laura joined MacArthur Blvd in 2010. Mike was ordained as a deacon in 2006 at a previous church. Currently, Mike is serving as a deacon, a trustee and as treasurer. He also serves as a Community Group Shepherd for Students, ministers to students in our Monday night Community Classes, serves with the First Contact group, the Guest Engagement ministry and as a marriage mentor. He is also privileged to lead a small discipleship group of high school men.
Mike graduated from the University of Texas at Arlington with a Bachelor of Science in Biology along with a Texas teaching certificate in Secondary Biology and Chemistry. He taught at various public high schools after college before beginning a career in the Financial Services industry where he worked for twenty-five years.
PERSONAL TESTIMONY
I was raised in a loving, moral home. We were a "good" family that worked hard and helped others. Church attendance for my family was sporadic and God was something that was discussed at church, but not at home. I was a good student who stayed out of trouble and started my working career as a paper boy in the fourth grade. As an Eagle Scout with the Boy Scouts of America, I was well on my way to becoming another moral, model citizen, but not a Christian. An invitation to a Vacation Bible School in sixth grade changed my life. There I realized that I was not a "good" person and could never be good enough to meet God's perfect standards. Even though all looked good from the outside I could never attain salvation or have a relationship with God by anything that I did. Christ saved me that summer, regenerating my heart.
CALL TO MINISTRY
MacArthur Blvd, its pastors and its members have led me to deeply and seriously consider a call into ministry. The pastors have encouraged, challenged and fostered a deeper understanding of the church and its purpose, both theologically and practically. Time spent with the pastors and other godly men has increased my thirst and knowledge for, and about, Him. They have clarified and strengthened my love for the church. God has provided opportunities to teach and disciple both within and outside the church that have stirred my heart to serve others more, specifically the body of Christ. My desire is to serve the Bride of Christ for the glory of God with the gifts, time, and talents he has given me.
KEY DATES
Wednesday, Nov. 29, 6:30 p.m.
Church-wide Q&A with Mike Gibbons
Sunday, Dec. 10, 9:30 & 11:00 a.m.
Vote to call Mike Gibbons as a Directional Pastor