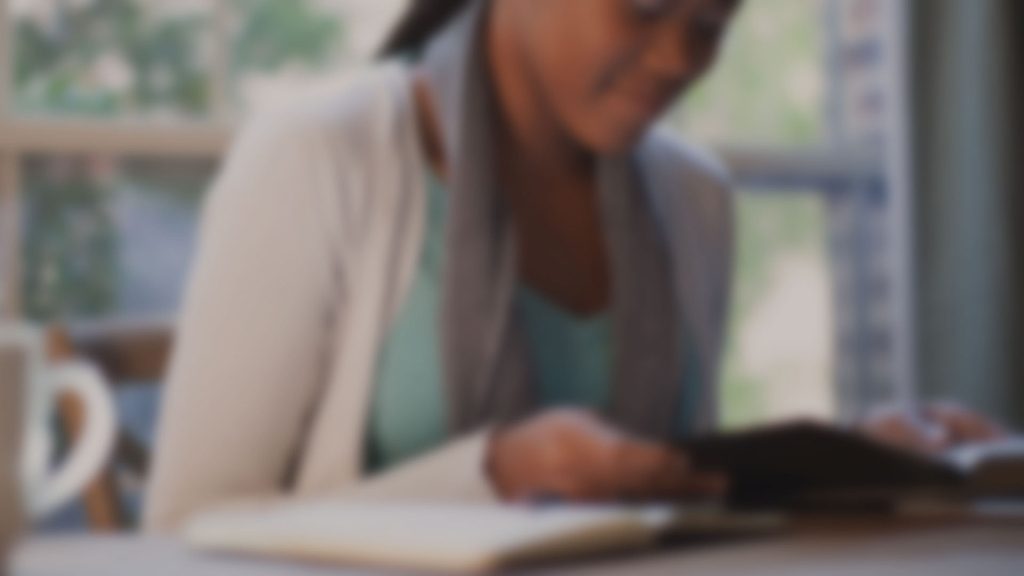 Respond to Sunday, January 27
"Progress in Prayer" – 1 Thessalonians 5:12-25
Truth: "Rejoice always." Our prayers are to our Father. As we come to Him, we come with the kind of joy we have when coming together with our family. We also come to Him in joyful anticipation of His work because we are confident that He will accomplish what He has already told us He wants to accomplish.
Truth: "Pray without ceasing." Prayer cannot merely be a topic of teaching and discussion. We must actually engage in the action of praying. We must develop the habit of doing it during identified periods of our schedule and throughout the blessings and challenges of our unique days.
Truth: "Give thanks in all circumstances" or be continually mindful of God's grace. God exhibits His common grace over all people through things like rain, gravity, and life. God exhibits His special grace to believers so that we might grow in the salvation He has granted us. God's grace is always at work, so we can always be thankful for it.
Challenge: Pastor Bob's challenge was not to pray more but to pray more purposefully. Begin by asking God to convict you of your need to grow in godliness; we often talk about this with the word sanctification. Then, apply the three prayer characteristics from 1 Thessalonians 5:16-18 as you routinely pray for the leaders of your church, the members of your church, and yourself.
Response: Accept the challenge. This has been the pattern of January's focus of Purposeful Progress. Receive God's biblical instruction. Identify concrete action steps based on that instruction. Personally respond by a commitment to grow in the application of that instruction. Don't just pray more this year; pray more purposefully.
Family Response
Truth: Don't just pray more with your family; teach your family to pray more purposefully.
Response: Children pray about the things that hold a lot of value in their hearts and minds. They want to pray for sick relatives. They want to pray for their pets. They want to pray for birthday and Christmas presents. One way to help them "rejoice always" in their prayers is to teach them how God expresses His care in these areas. Jesus cares that Simon's mother-in-law is sick and makes her well (Mark 1:29-31). God cares that His animal creations are protected, so He has Noah build an ark to save each species from the flood (Genesis 6:13-20). God cares about giving His children "good things," so He wants us to know how to ask for "good things," not just new toys (Matthew 7:7-11).
Response: Don't forget to teach the whole story. We "give thanks in all circumstances" because we believe God is gracious even when things don't turn out exactly like we wanted. God was gracious when He healed many even though not everyone gets healed. God was gracious when He saved each species even though He didn't save every single animal. God is gracious in giving us what we need and in not giving us everything we want. Celebrating His grace helps us pray with gratefulness.
---
Prepare for Sunday, February 3
Pray for the Church
Leaders in worship: Pastor Rickey Primrose, Brandon Ramey & the Worship Ministry.
God will meet with us through His word and by His Spirit, lead us to worship Christ and grow in Christ-likeness.
God will help us to be a church of zeal and hope, passionate about ministry and confident in His promises.
God will make us more passionate about and obedient to His mission of leading people to trust and follow Christ
Prepare for the Message
New, Not Improved | John 3:1-8 – Pastor Rickey Primrose
We begin our new sermon series on Conversion this Sunday answering the question: What happens when you are converted? We'll look at Jesus' interaction with Nicodemus in John 3:1-8 and unpack what it means to be "born again." We will see that in conversion, God does not just improve you; He makes you new. Conversion is NOT getting new religion but new life, NOT affirming the supernatural in Jesus but experiencing the supernatural in yourself, NOT the improvement of your old nature but the creation of a new nature.
Prepare for Sunday by reading through John 3:1-8 several times. Meditate on the meaning of each verse. Considering who Jesus is talking to, who would be today's "Nicodemus"? Compare Jesus' teachings to Ezekiel 36:24-27; 37:1-10. After reading these texts, how would you answer the question: What happens when you are converted?
Music for Sunday
The Glory Is Yours
by Carl Cartee and Steven Furtick
Hallelujah For The Cross
by Ben Glover, Chris McClarney, and Jeff Pardo
There Is A Fountain
William Cowper
What Mercy Did For Me
Crystal Yates, Drew Ley, Joshua Sherman, Micah Tyler, and The Emerging Sound
Amazing Grace (My Chains Are Gone)
by Chris Tomlin/ Louie Giglio/ Edwin Othello Excell/ John Newton/ John P. Rees
---